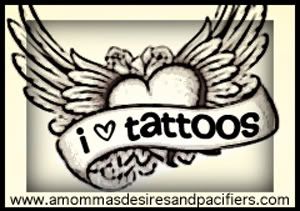 Fun link up.. Have tattoos and want to share...then go link up.
I have three tattoos, the first one was stupid. I was 18 and just wanted a tattoo. The 2nd one is the one I am sharing....
My 2nd tattoo, love this one. Faith means a lot to me and got this wonderful word because I needed it. I along with my SIL and husband got the word faith. My husband was going away on his first tour to Iraq, 5 short months after my dad had died there. Needed my faith to be strong, and believe that my husband would come home safe. 15 months later he was back in my arms.